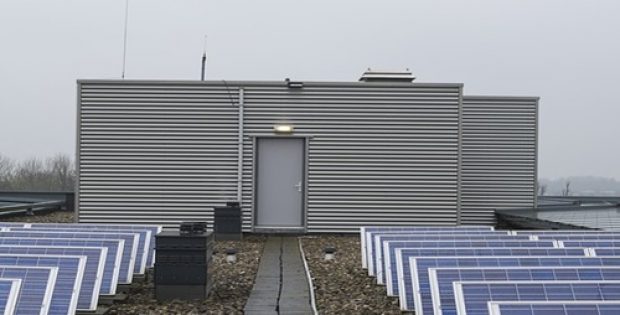 The U.S.-based electric power distribution company, AES Corp., has reportedly been selected by the APS (Arizona Public Service) for the construction of a four-hour duration battery-based, 100-MW energy storage system in Arizona. The delivery of the system is aimed at providing grid stability, coupled with renewable energy resources.
Reportedly, the AES, under a 20-year deal with the APS, will offer storage capabilities, powered by the proven platform of Advancion by Fluence, the global energy storage technology provider. The AES will operate the energy storage project, which is set to commence operations in June 2021, and will provide peaking capacity as well as operational flexibility to help support the efficient use of renewable energy on the grid.
Andrés Gluski, CEO & President, AES Corp., was quoted saying that the state of Arizona, on realizing its high solar potential, is continuing to transition into more sustainable energy resources to provide customers with reliable and cost-effective electricity. Energy storage is capable of replacing the peaking, traditional thermal generation in order to meet high power demands, maximize renewable energy uses and reduce greenhouse gas emissions. He added that AES looks forward to the continued collaboration with APS for rendering a greener energy future in the region.
According to trusted sources, the potential of batteries of absorbing and discharging power is valuable in regions like Arizona that pursue high levels of renewable energy. The latest storage system will be collecting energy while the sun shines and will release it after sundown when the solar panels do not produce power.
Sources further cited that the partnership is an integral part of ASP's strategy to include about 1 GW of clean energy projects by the year 2025. The AES, for the record, had also set out in 2017 on beginning operations on the first standalone battery peaker in Arizona, which is a 4-MW energy storage system with ample storage capacity to power around 1,000 homes.