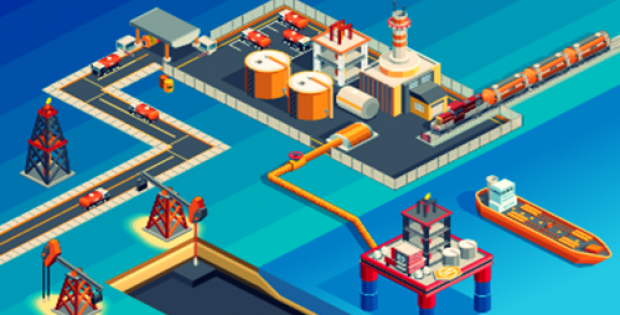 ExxonMobil and Zhejiang Energy aim to develop a major LNG gateway in China's Ningbo-Zhoushan region
ExxonMobil has recently announced that it has entered into a sales & purchase agreement with Zhejiang Provincial Energy Group for the supply of liquefied natural gas (LNG). Under this agreement, Zhejiang Energy is anticipated to receive 1 million metric tons per year of LNG for 20 years.
According to senior vice president of LNG, ExxonMobil, Peter Clarke, this sales and purchase agreement represents a vital landmark and provides a solid base for the company's strategic partnership with Zhejiang Provincial Energy Group.
Clarke further said that ExxonMobil shares a similar vision to Zhejiang Energy, which is the development of a major LNG gateway in China's Ningbo-Zhoushan region. The company is looking forward to providing continuous support for Zhejiang Energy during its Wenzhou LNG receiving terminal's construction, commissioning and operation, he mentioned.
Sources familiar with the matter informed that ExxonMobil has been re-engaged actively in the energy industry of China since the late 1970s. ExxonMobil expects meeting the energy needs of China through its technologies, partnerships, products and investments, as it has signed a long-term commitment with China.
For the uninitiated, ExxonMobil is considered as the largest publicly traded international oil and gas company which uses innovation and technology to meet the world's growing energy demands. It also holds an industry-leading inventory of resources, besides being the largest marketer and refiner of petroleum products. ExxonMobil's chemical company is the largest in the world.
Vice president of Zhejiang Energy, Fan Xiaoning said that the LNG receiving terminal of the company in the Wenzhou city was under construction, and the firm is planning to build two to three such terminals in Zhoushan and Ningbo for raising the receiving capacity in Zhejiang to more than 40 million metric tons. In the long term, Zhejiang Energy will continue to expand its LNG supply to guarantee stable supplies.
Source Credit: https://www.businesswire.com/news/home/20190422005230/en/ExxonMobil-Signs-20-Year-LNG-Agreement-Zhejiang-Energy