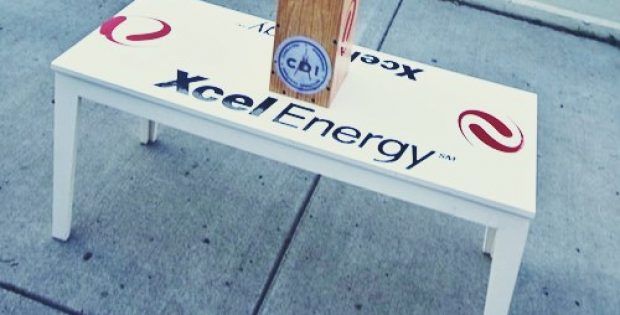 Minnesota-based Xcel Energy has recently made an announcement committing itself to achieve 100% carbon-free electricity throughout its service territories by 2050. The utility giant has successfully reduced carbon emissions by 35% as compared to 2005 levels, as the company looks to lower its carbon footprint around 60% by 2030.
Xcel had apparently increased its decarbonization efforts two-fold earlier in the year when it confirmed plans to retire two coal-fired power plants in Colorado. It had decided to replace them with a US$2.5 billion investment in renewable energy and battery storage, a move which regulators had approved in August.
According to the recent announcement, Xcel would look to cut down carbon emissions 80% by 2030 and become completely carbon-free over the next two decades across all the eight states where it operates. The company said its ambitious goal would be the first of its kind in the electric power industry.
Ben Fowke, chairman, president and CEO of Xcel Energy stated that the company's acceleration of its carbon-reduction targets is due to the encouragement received from technological advancements. Customers who are demanding it and are committed to work with partners for making it happen have also motivated Xcel, he said.
Fowke added that meeting the 2030 goal of 80% reduction will be quite easy and affordable with existing technologies. The statement aligns with the comments of Xcel's vice president of strategic and resource and business planning, Jonathan Adelman, who had mentioned that the incremental cost involved in generating renewable energy is now lower than the embedded cost of existing fossil fuels.
Experts have noted that Xcel has not set a target for achieving 100% renewable energy generation, suggesting a broader range of probable solutions such as carbon capture and nuclear power. The company might supposedly be electing to stay ahead of possible legislation, after the Governor of Colorado, where Xcel is the biggest utility provider, campaigned to move his state to 100% renewable energy by 2040.
About Xcel Energy:
Xcel Energy Inc. is essentially a utility holding company that is based in Minnesota and boasts of an electric customer portfolio of 3.3 million in 2017. The same year recorded the company to have served over 1.8 million natural gas customers across the states of North Dakota, Minnesota, New Mexico, Michigan, Colorado, South Dakota, Texas, and Wisconsin.