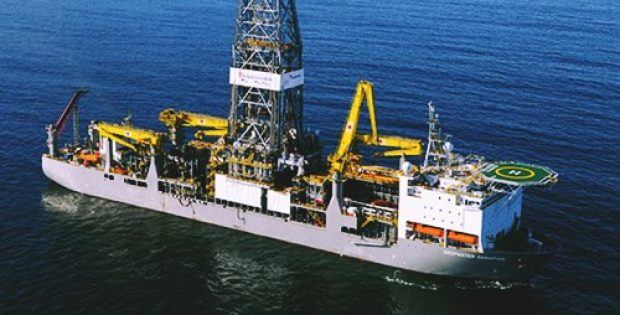 Switzerland-based world's largest offshore drilling contractor Transocean has announced that it has inked a rig and drilling deal with Chevron, a multinational energy corporation, valued at over £650 million. Apparently, this contract involves rig design and construction management along with a five-year long drilling agreement.
This deal would see the drilling firm supply an ultra-deepwater drillship, which is under construction at the moment in Singapore. Chevron would also be provided with an ultra-deepwater floater, that is rated for 20,000 psi operations, estimated to commence operations in the second half of 2021 in the Gulf of Mexico. The rig is also anticipated to have a total hook-load capacity of about three million pounds.
President and Chief Executive of Transocean, Jeremy Thigpen, said in a statement that the company has entered into a deal with Chevron for constructing and operating the ultra-deepwater drillship, which is the most capable one in the industry.
Thigpen mentioned that the company has a long and storied history of rolling out new technologies which enable its customers to efficiently and safely access the most challenging reservoirs in the world. In addition to that history, the company is delivering the first rig in the industry that is able to drill as well as complete wells which require subsea equipment rated to 20,000 psi.
In his statement, Thigpen further thanked Chevron, along with all the members of Transocean and Chevron teams that have spent infinite hours on developing the game-changing solution.
Separately, Transocean had also recently concluded the acquisition of Ocean Rig UDW Inc., a Cayman Islands based firm, ahead of schedule. This deal was worth $2.7 billion at the time it was announced in September, which included debt.
With this acquisition, Transocean purportedly added Ocean Rig's two harsh environment semisubmersibles and nine ultra-deepwater drillships with high specifications, plus the two ultra-deepwater drillships with high specifications that Samsung Heavy Industries is building at the moment.