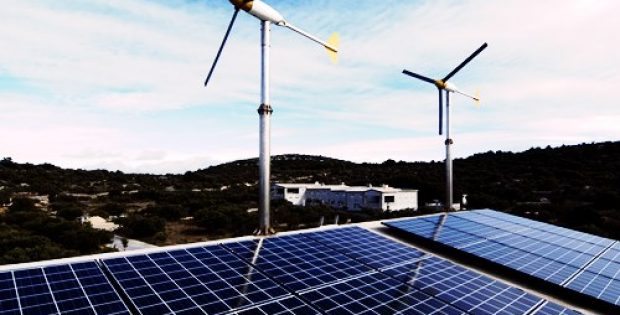 The Sydney-based asset management company Macquarie Group has reportedly announced that it would be investing in the Pilbara hybrid wind solar facility by joining the project consortium to boost the project's capacity to 11GW from 9GW.
The Asia Renewable Energy Hub (AREH) reportedly has an ambitious plan to construct a large project in Australia's north-west region to export green hydrogen, to support the local manufacturing base, and deliver clean energy to Asia's south-east region through a sub-sea cable.
Reportedly, this would be the second instance where the project's scale was extended, which is now approximately double the original scope. The extension reportedly reflects the growing confidence of the members of the consortium in the project's economics and the increasing opportunities.
According to a press release by The Asia Renewable Energy Hub, the 11+ GW of energy generation capacity would consist of 3.5+ GW of PV solar arrays and 7.5+ GW of wind turbines. The two components can generate 40+ TWh of competitively priced renewable energy annually. The total investment in the project is estimated to be over $22 billion.
The latest upgrade reportedly follows analysis of the area's wind speeds and the growing realization of the potential for green hydrogen – a green fuel that is created using solar and wind – to be exported to Asian countries to displace emission intensive LNG.
Director of AREH, Alex Tancock reportedly stated that the consortium is extremely thrilled to welcome Macquarie Group to the team. Tancock further added that the hub will provide low-cost, large-scale clean energy and facilitate the growth of the customers in Pilbara by opening billions of dollars' worth of investment potential across the region.
For the record, Pilbara is known for its abundant solar resources, however a major wind energy source was also found in the area and the resultant shift to bigger turbines has drastically increased the region's potential.
Recently, the Australian Department of Jobs, Tourism, Science and Innovation granted the Lead Agency Status to the project under the Lead Agency Framework.