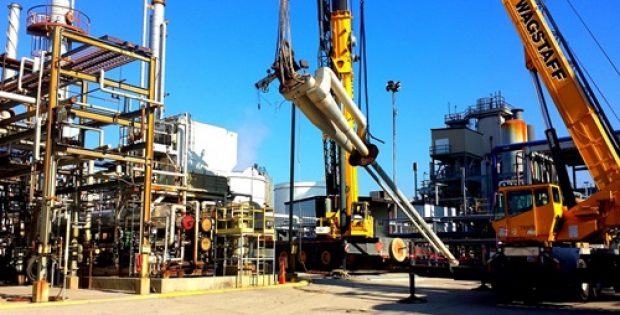 At a time when the Election Commission is about to announce the Lok Shaba poll dates, India invited Saudi Arabia to revive the implementation of $44 billion (Rs 3.08 lakh crore) West Coast refinery project in Maharashtra.
Saudi Aramco, the kingdom's national petroleum and natural gas company, will also be holding a considerable stake in the project.
Saudi Aramco and its partner ADNOC have reportedly signed agreements to take 50% stake in the $44 billion worth West Coast refinery project in India. Sources claim that the remaining stake is held by public sector oil firms like IOC, BPCL and HPCL.
According to Moneycontrol, Dharmendra Pradhan, India's Petroleum Minister, recently tweeted saying that the ministry has invited Khalid A Al-Falih, Chairman, Saudi Aramco, to partner in India's Strategic Reserves Program and to further enhance Saudi investments in India's refining & petrochemical sectors, as it will mutually benefit both the countries and further support its bilateral ties.
For the record, India has built 5.33 MT of emergency storage in underground rock caverns in Mangalore and Padur in Karnataka, and Visakhapatnam in AP (Andhra Pradesh). The country has officially allowed foreign oil firms to store oil in its storages on the condition that the reserves can be used by the capital in case of an emergency.
Reports cite that ADNOC has positioned half of the 1.5 million tons of strategic oil storage at Mangalore and 2.5 million tons Padur facility. However, India plans to build an additional 6.5 million tons facilities at Chandikhol in Odisha and Padur, as part of a Phase-II project, which is expected to increase the emergency cover by another 11.5 days.
Sources claim that Pradhan at the meeting also raised concerns about increasing global crude oil prices and pointed out the need for uninterrupted supplies of LPG and crude oil to India in view of the recent production cuts by the OPEC. The two ministers also discussed the possible impact of recent geopolitical developments on global oil market, cite sources.