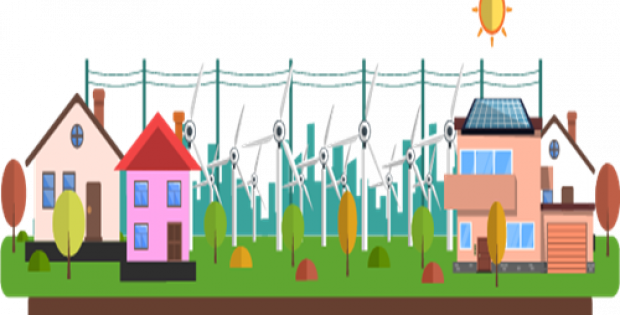 Electricite de France Group (EDF Group) and China Energy Investment have reportedly inked a deal to collectively develop an offshore wind power project in eastern Jiangsu province of China.
As per trusted sources, the offshore wind power project is the first-of-its-kind having both domestic and foreign investment in China. The project will receive a total investment of 7.94 billion yuan, with EDF owning a 35 percent stake, cited sources.
Reportedly, the project based in Jiangsu Dongtai city will possess an installed capacity of 500,000 kilowatts. The project's first phase, with 300,000 kilowatts production capacity, is undergoing construction and will be connected to the grid by the end of 2019. Construction of the second phase which is alleged to have a capacity of 200,000 kilowatts will soon commence and it would start operating by 2020, cited sources familiar with the development.
EDF Group and China Energy Investment will join forces over funding, construction, and operation of the wind power project, stated sources.
China is a fast-emerging market and has significant potential for wind power. In the year 2018, China introduced around 1.8 million kilowatts of offshore wind power capacity and according to credible estimates, China will become the world's largest offshore wind power market by the end of 2030.
Industry insiders claim that China Energy Investment and EDF joint venture exhibits a prime example of China's openness toward foreign funds in the wind power industry.
For the record, in 2018, the world's leading energy producer EDF Group had collaborated with four Indonesian firms to build power plants in Indonesia that would operate on renewable energy.
Sources claim that the collaboration with the four state-owned firms namely PLN, PT Kencana Energi Dunia, PLN subsidiary PT Indonesia Power, and PT Adaro Energy, was an effort to prove that EDF Group had the ability to develop renewable energy in the country.