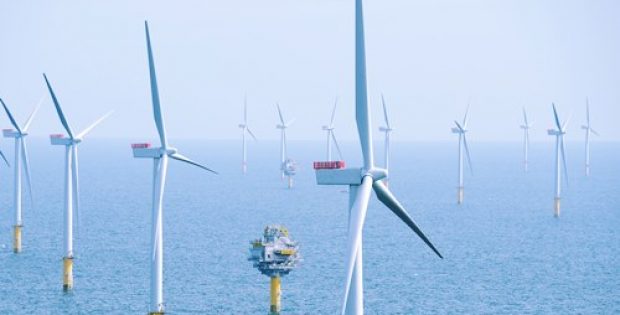 Tokyo Electric Power Company Holdings, Inc., (TEPCO) in its recent announcement has unveiled that it is considering a project that will build one of the country's biggest offshore wind power plants. One of the potential locations for this power plants is off Choshi, Chiba Prefecture.
Reportedly, the wind farm's power generating capacity is anticipated to be over 1 million kilowatts – equivalent to the power produced by a nuclear power reactor.
If industry experts are to be believed, TEPCO's move comes on the heels of its failed attempts to resume the operations of its nuclear plant so far. The company banks on thermal power, which accounts for more than 80% of its power generation. However, as thermal plants are bound to release large amounts of greenhouse gas emissions, TEPCO has been urgently looking to expand its renewable energy generation arm.
It has been reported that with the rapidly increasing renewable production worldwide, TEPCO is planning to work its way into this trend and make the most for the costs of decommissioning reactors from the mishap at its Fukushima No. 1 nuclear power plant.
According to reports, TEPCO will be joining forces with a veteran European offshore wind power manufacturer and will be spending around USD 9.2 billion (¥1 trillion) to deploy 200 wind turbines. For the record, each turbine is designed to produce more than 5000 kilowatts of power and cover annual power consumption of nearly 300,000 households.
TEPCO revealed that it expects to secure stable proceeds from selling the electricity through the governmental FIT (feed-in tariff) system – a scheme to procure electricity at fixed rates.
According to sources, TEPCO is set to kick-start the commercially operating offshore wind power from this month by producing 2400 KW. They further claim that this will be for the first time that the fixed bottom type turbines will be operated in Japan.