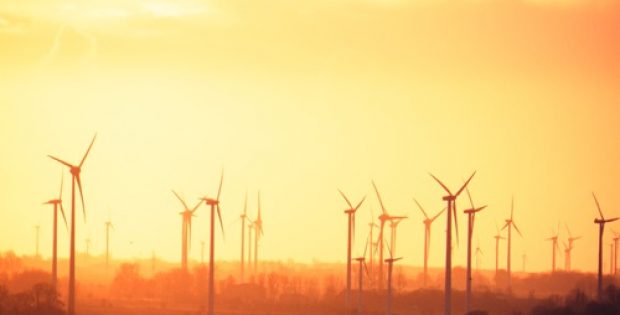 In a move to increase its global renewable energy portfolio, General Motors Co. (GM), the American multinational automotive company, has reportedly entered into a partnership agreement with the Detroit-based electric services company, DTE Energy. Sources familiar with the matter claim that collaboration is intended to supply 300,000-MWh of wind energy in Michigan.
On the completion of the project, the energy sourced is expected to potentially power the overall electricity requirements of the global technical center of GM in Warren, as well as its operations in Detroit. Apparently, the 300,000 MWh of wind energy to be produced is said to be equal to the total power used by around 30,000 U.S. households every year. Sources cite that GM will be sourcing the wind power through an agreement with MIGreenPower, DTE Energy's renewable energy program which allows DTE customers to accredit about 100% of their energy usage to the company's clean energy projects in Michigan.
Rob Threlkeld, the Global Manager of Sustainable Energy & Supply Reliability, GM, was reported saying that investment in renewable energy is a significant part of the company's aim for a zero-emissions future.  He affirmed that the association with DTE Energy will allow the company to power all its Michigan-based operations using 100% clean energy. The agreement further demonstrates that both regional and local partnerships are vital to a clean energy future and abundance of renewable sources will contribute to the company's global renewable energy footprint by the year 2050.
As per a press release by General Motors, DTE is currently planning to acquire or build additional clean energy projects, alongside expanding its MIGreenPower for meeting rising consumer demands. Being the largest renewable energy producer in the state, DTE plans to expand its renewable energy production capacity by investing extra $2 billion in solar and wind by 2024.
Reportedly, the MIGreenPower deal follows GM's achievement of 20% global energy supply from renewable sources. GM, for the record, is a member of the REBA (Renewable Energy Buyers Alliance) as well.